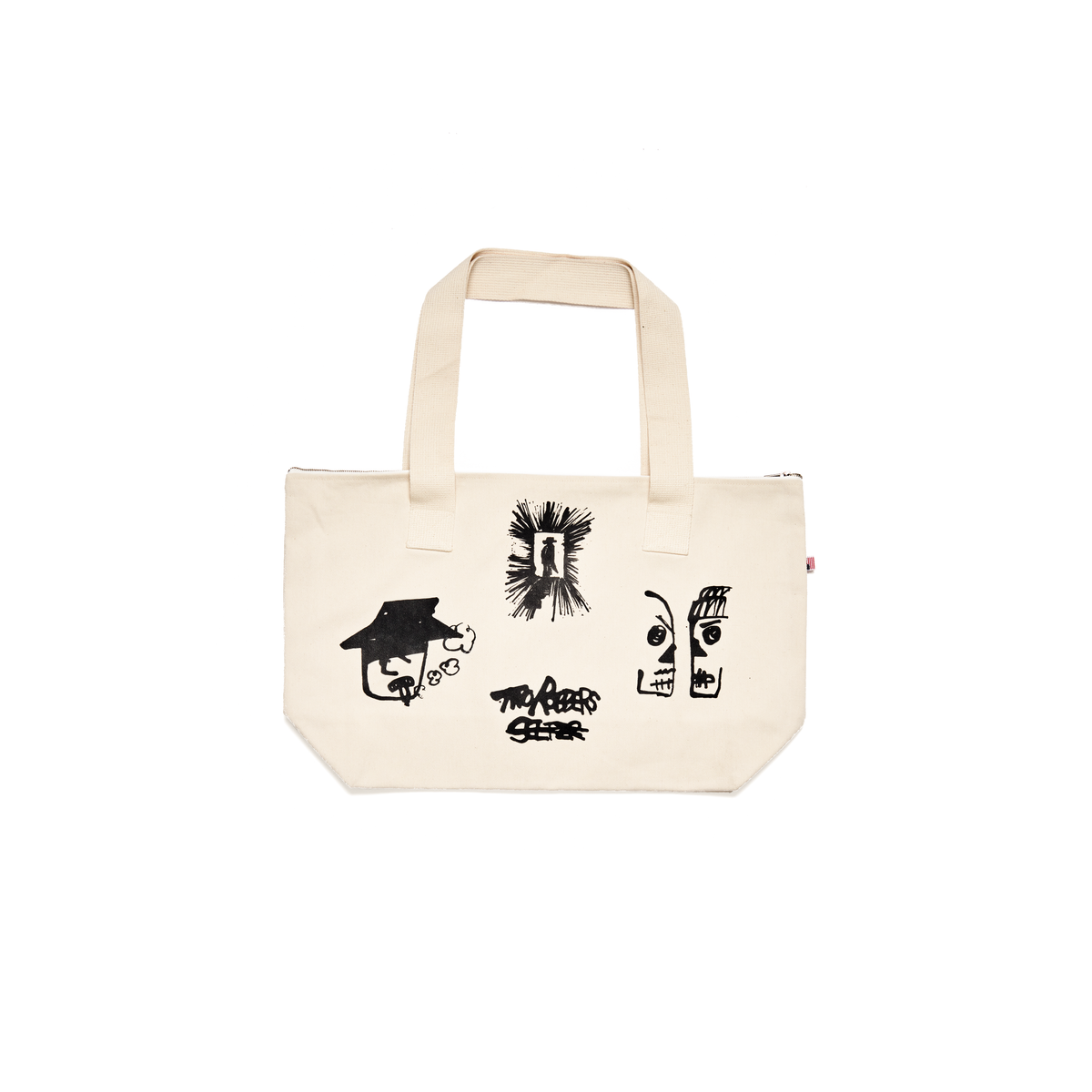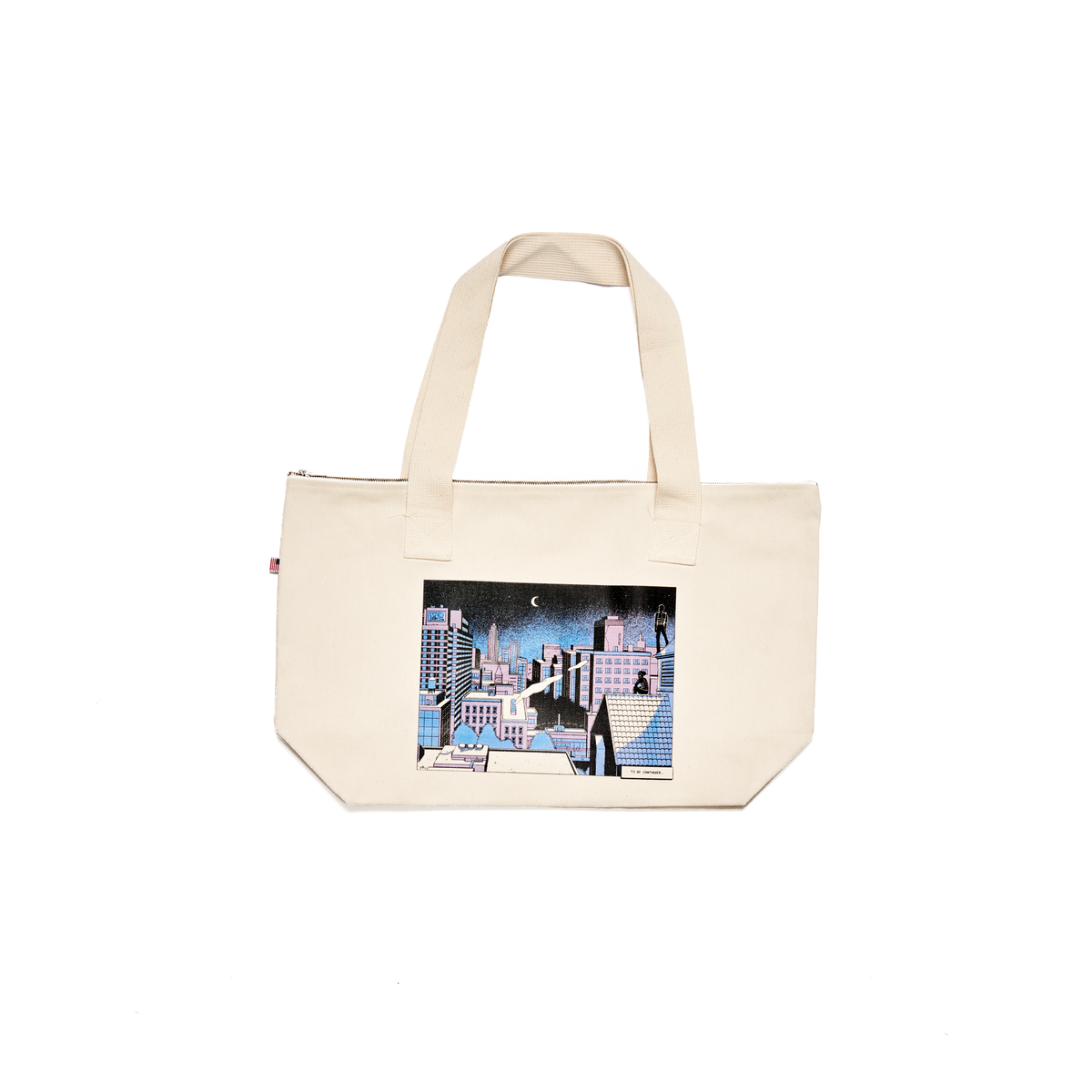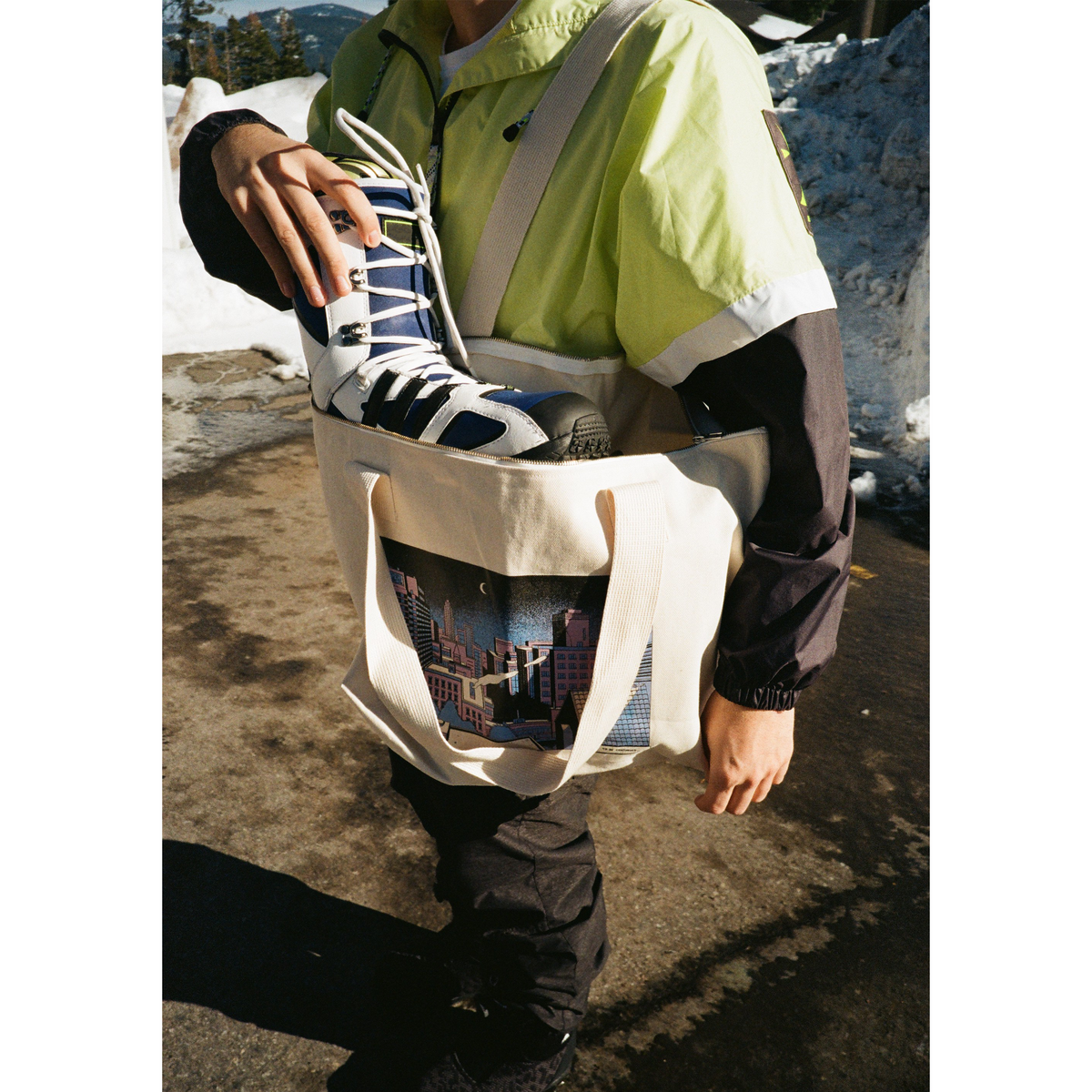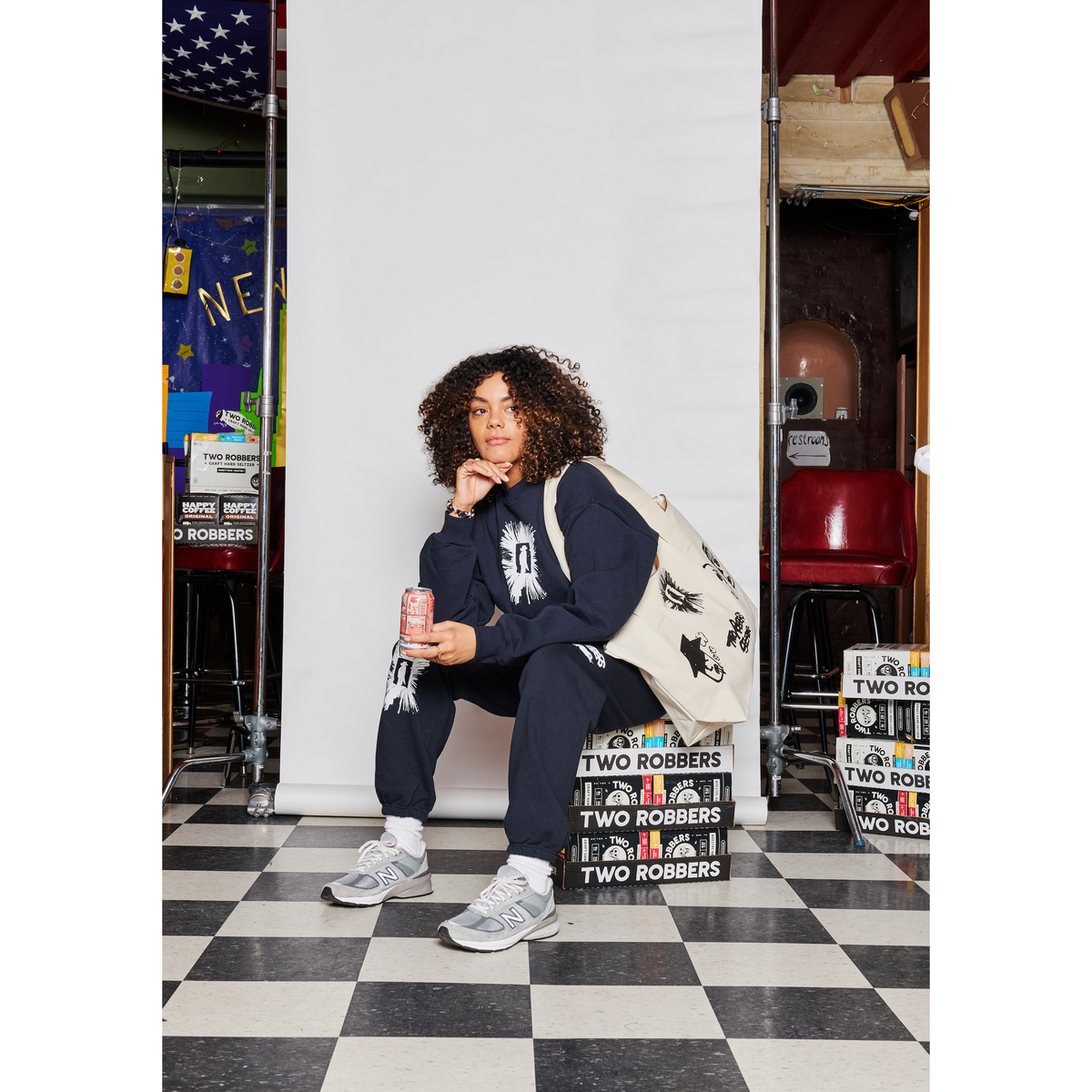 Merch
Hieroglyphic Tote Bag

We love these bags. Being denim, they'll last forever, and the zipped top keeps all your belongings nice and safe. Buy this and use it for your next grocery run :). Recycle kids. 

Front hieroglyphics artwork by our in house illustrator Jonny Mowat and back artwork is a page from our Two Robbers comic book, Issue One, 2021, by Stephen Graham. 

• Unisex
• Made in U.S.A.
• 13oz Bull Denim

• Bottom Width: 14.5"
• Depth: 14"
• Strap Length: 25"


100% Cotton

Please allow 1-2 weeks for shipping.