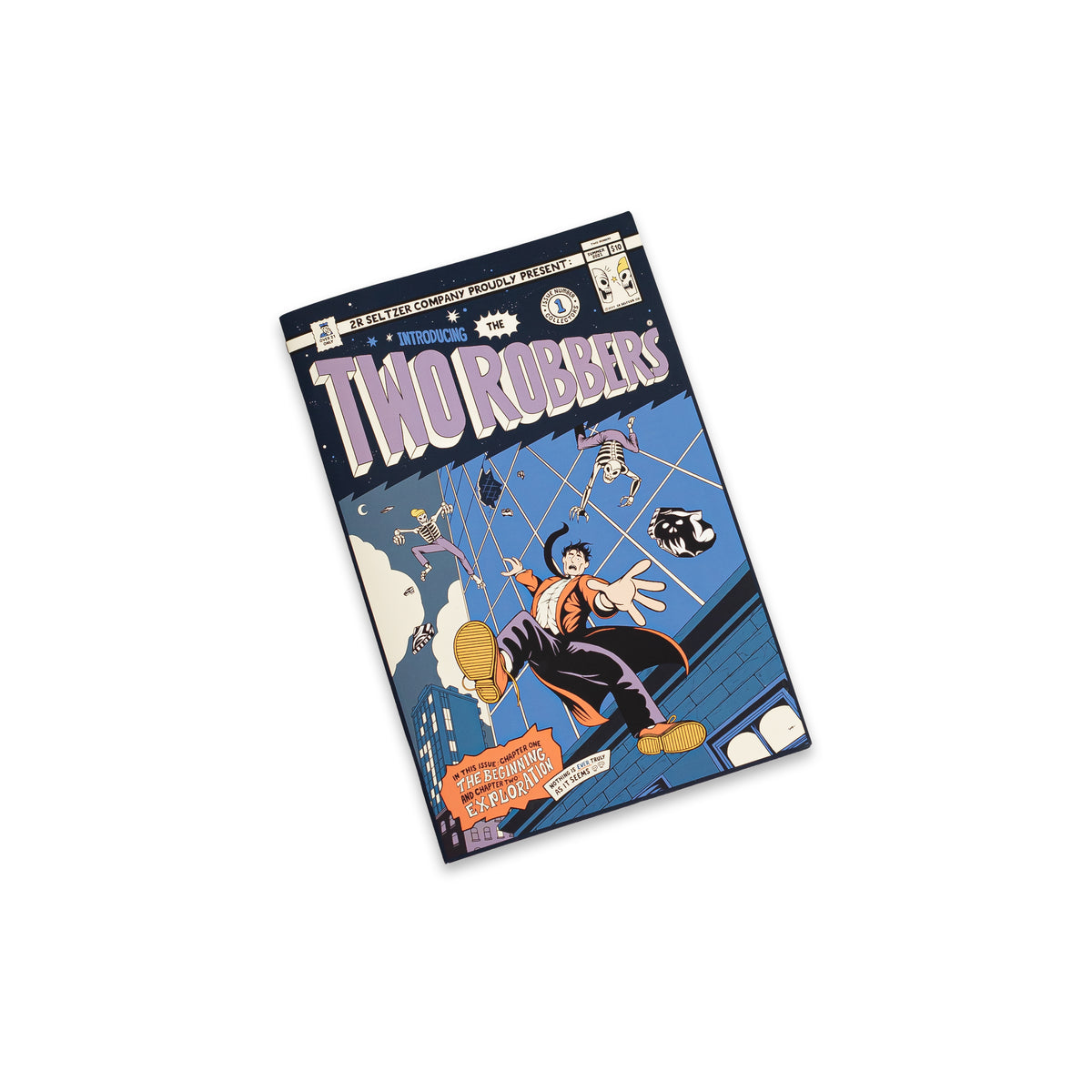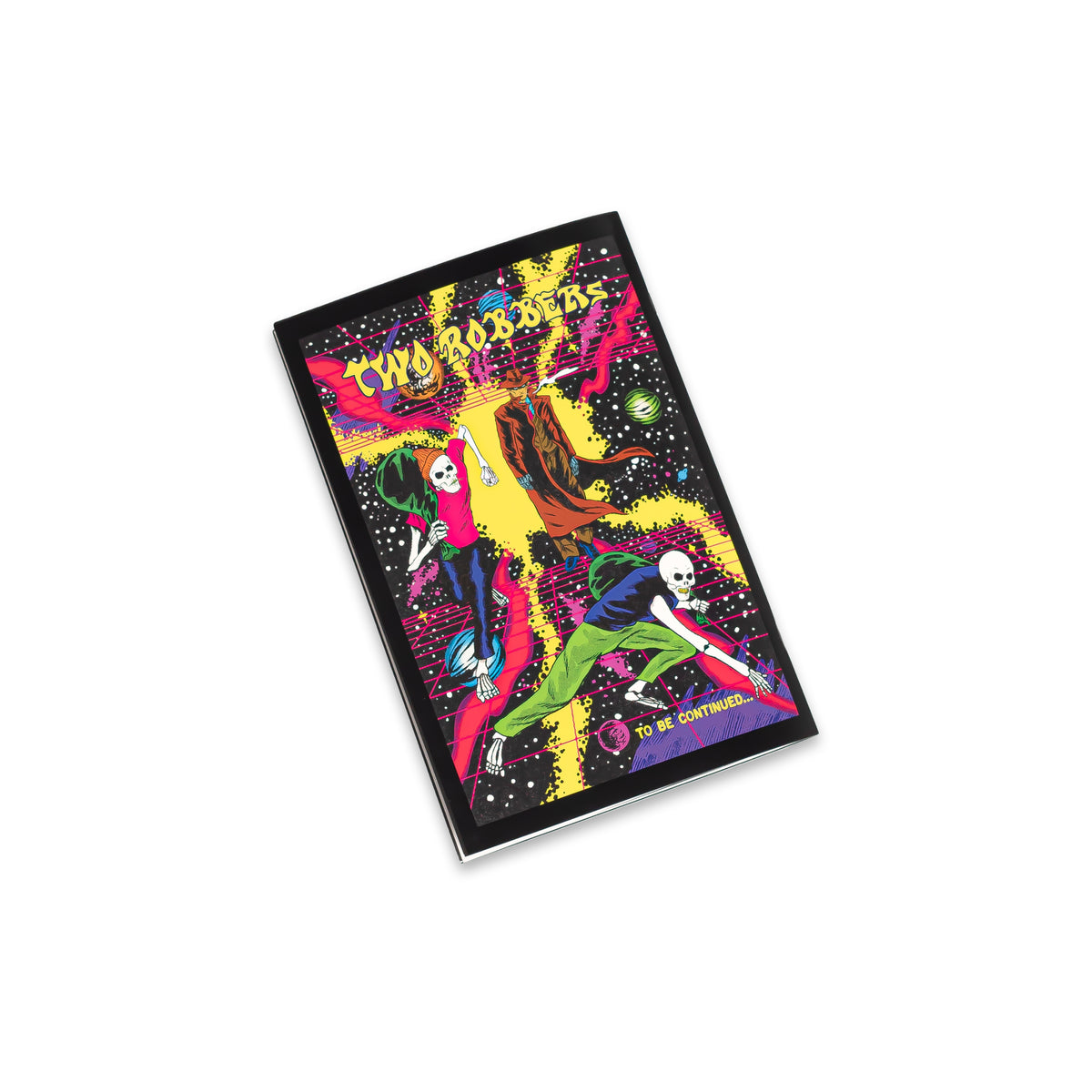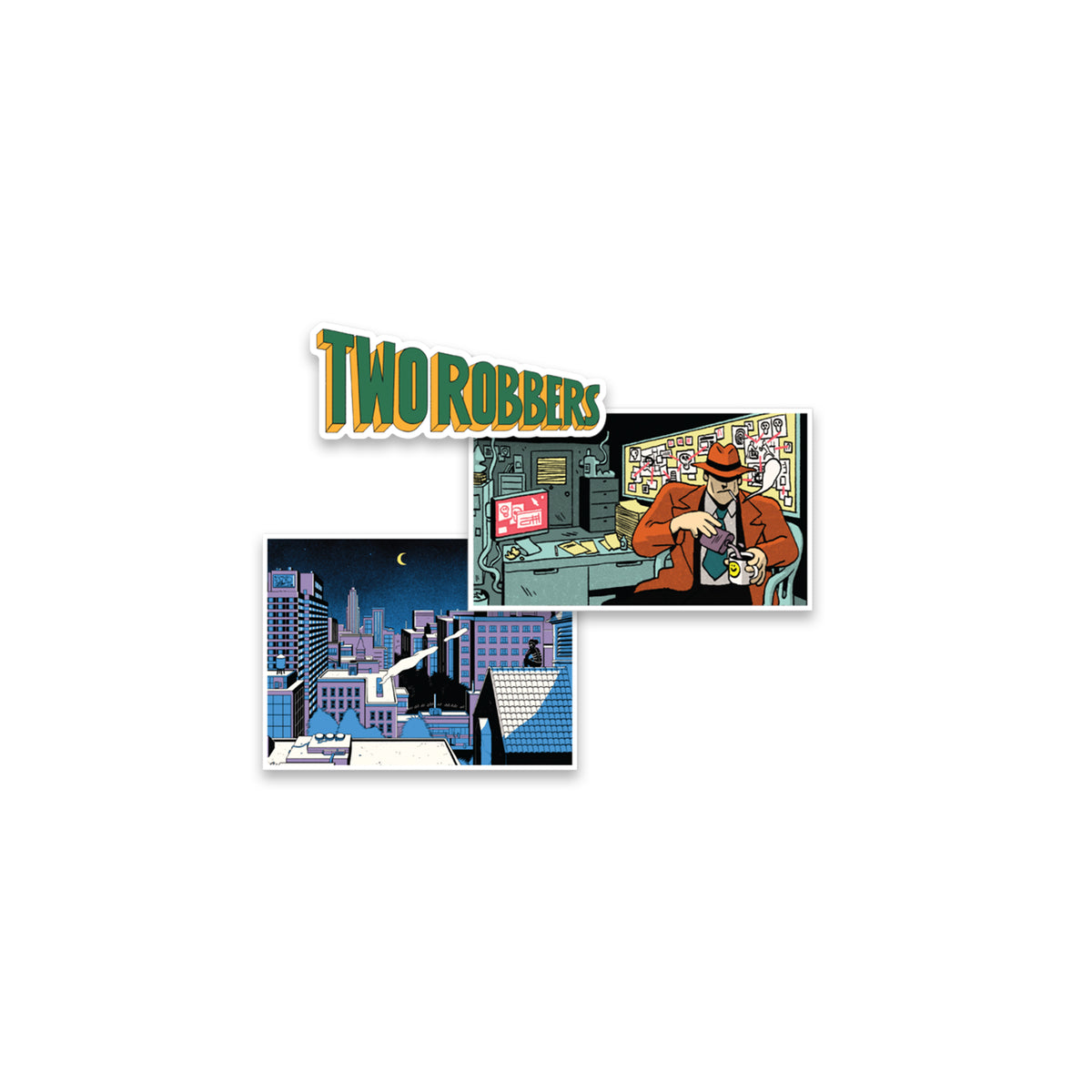 Two Robbers Comic Book - Issue 001
To help tell our story, we collaborated with four incredible artists - Stephen Maurice Graham, Wren McDonald, Alexis Ziritt, and Jonny Mowat - to create our first ever official comic book. Lot's of easter eggs in this one. 

All orders come with a Comic Book and Sticker Pack.
 
Please allow 1-2 weeks for shipping.