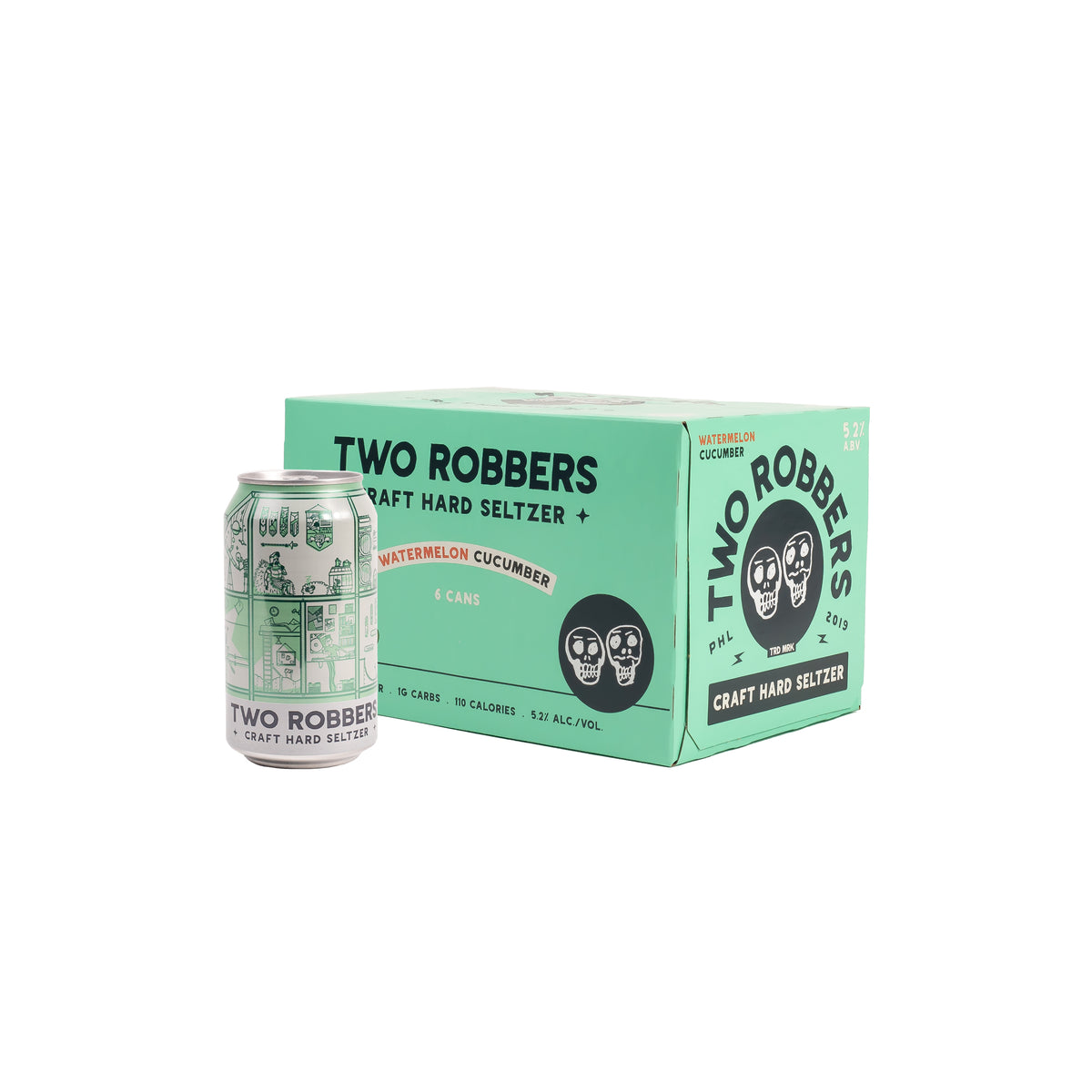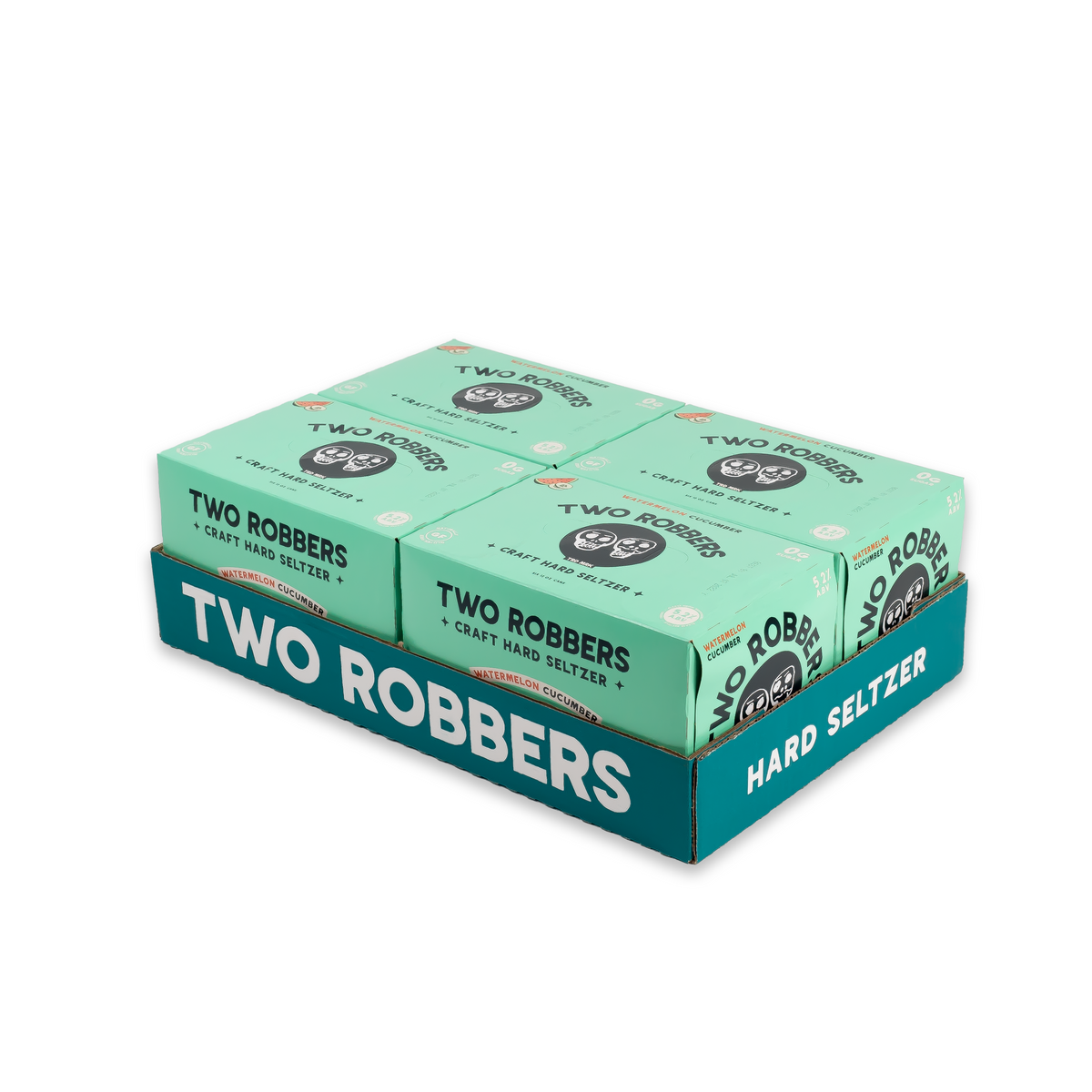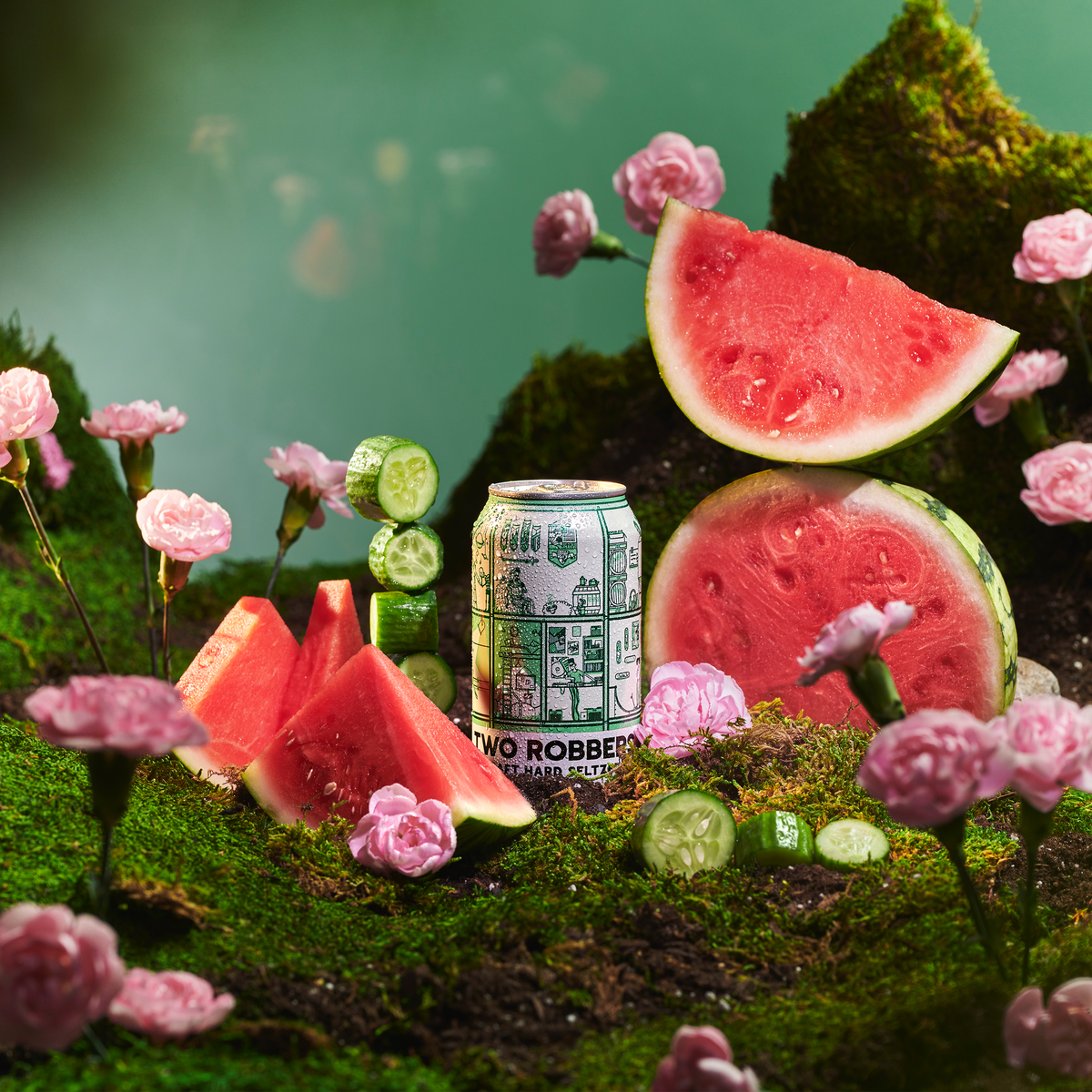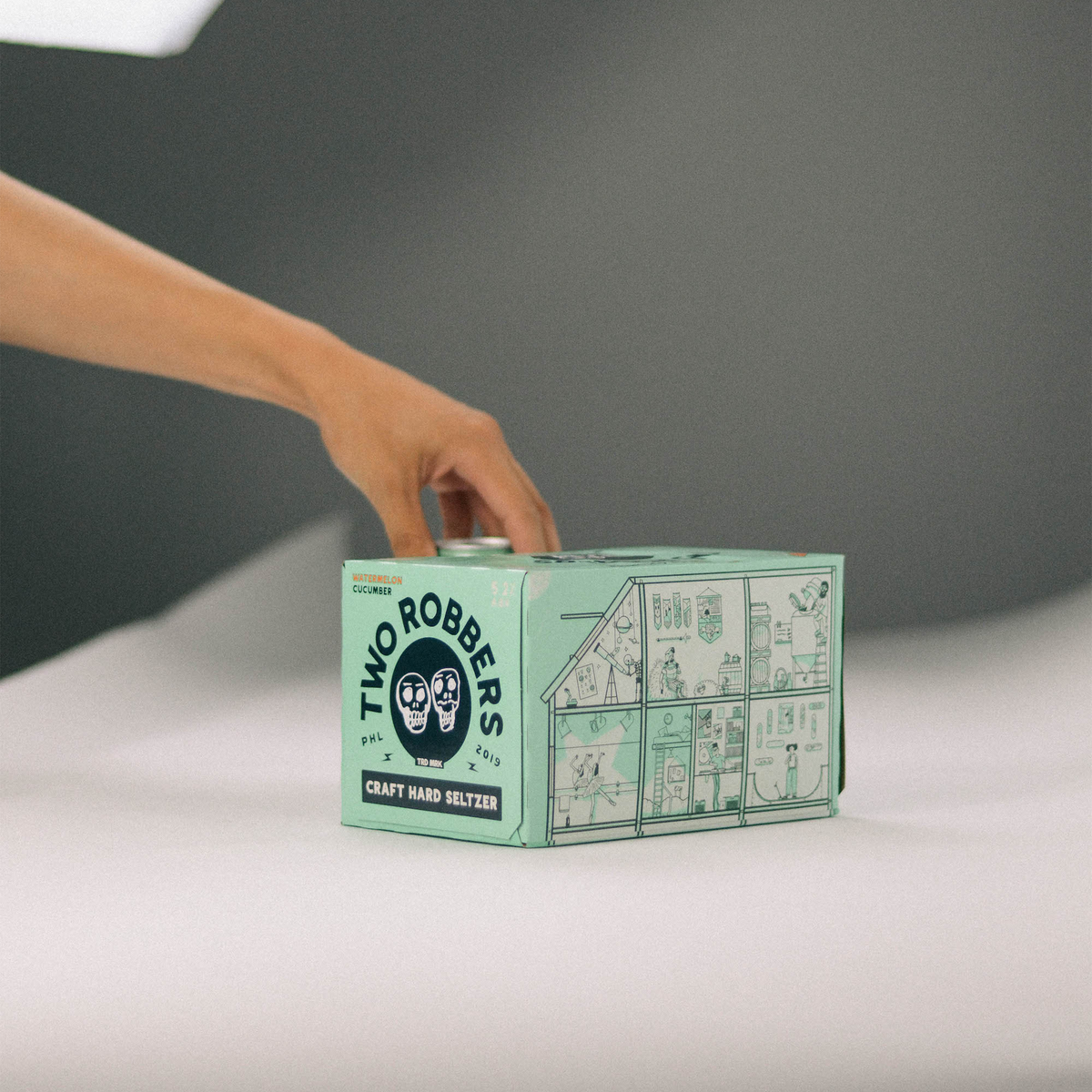 Seltzer
Watermelon Cucumber Hard Seltzer
Quite simply two of our favorite ingredients in any cocktail, the Watermelon and Cucumber is a perfectly refreshing hard seltzer, guaranteed to elevate any occasion. Sort of like a fancy gin and tonic, but at the family BBQ. Pinkies up for this one.

Please allow 1-2 weeks for shipping.
Must be 21+, adult signature required upon delivery.